How We Select Our Partners
Community Banking Initiatives primary goal is to provide our members with the best possible service. To achieve that goal, we only work with partners and vendors who will help us further our mission and meet our members needs. All of our partners are selected by the CBI Products & Services committee, which is comprised of over a dozen community bankers from Ohio and Michigan representing a wide range of asset sizes. CBI Partners serve hundreds to thousands of banks coast to coast providing extensive knowledge and awareness of the needs of community banks. The advisory committee meets quarterly by phone and in-person annually to review current CBI Partners and prospective Associate Members for consideration as a CBI Partner. Agenda items regularly include industry trends, innovations, due diligence, and potential FinTech partners.
This process includes several prerequisites for consideration and is not limited to:
Current Associate Member of a community banking state trade association for no less than 24 months
At the recommendation of a CBI Products & Services Committee Member or engaged banker
Demonstrated experience building relationships with community banks
Demonstrated experience building relationships with state banking trade associations
Negotiated discounts for members based on aggregated volumes
Due diligence packages

References (from current community banks)
Financial Review
On-site visit

Business model, practices, and pricing support the community banking model
Active engagement and financial support in the form of local state association event sponsorships (e.g. Conventions, Regional Meetings, and Board Events, etc.)
Our Current Partners
Ncontracts provides comprehensive vendor, compliance, risk management, and lending compliance solutions to a rapidly expanding customer base of over 4,000 financial institutions in the United States. We help financial institutions achieve their compliance and risk management goals with a powerful combination of user-friendly, cloud-based software and expert services. Our solution suite encompasses the complete lifecycle of risk, including vendor management, enterprise risk management, business continuity, compliance, audit and findings management, and cybersecurity. The company was named to the Inc. 5000 fastest-growing private companies in America for the third consecutive year. Key services include:
Vendor Management
Enterprise Risk Management
Compliance Management
Business Continuity Management
Findings & Audit Management
Fair Lending Compliance
Contract Management
Intranet
Board Portal
---
Harness the power of an independent payments network with SHAZAM. They will partner with you to provide the guidance and tools to make your financial institution more successful. They are committed to providing cost-efficient products and services that help you compete effectively and meet your business goals. Key services include:
Debit Processing
Core + Digital Banking
Fraud Management
Faster Payments
Security Consulting
Integration Services
---
Ameriprise Financial Institutions Group specializes in partnering with banks and credit unions to help their clients reach their financial goals through on-site financial planning and investment solutions. Services include:
Community Bank Wealth management
Community bank financial advisor programs
Retail wealth management
---
EBS is a marketing, consulting and service firm that specializes in the placement of Bank Owned Life Insurance (BOLI) programs. These programs utilize BOLI to finance existing employee benefits, as well as to informally fund new or existing nonqualified executive benefit plans. Services focus on:
Employee Benefits
Retention programs
Executive Benefit plans and programs
Bank owned life insurance (BOLI)
---
When you partner with HUB, you're at the center of a vast network of risk, insurance, employee benefits, retirement and wealth management specialists that bring clarity to a changing world with tailored solutions and unrelenting advocacy. Key services include:
Directors & Officers Insurance
Employment Practices Liability
Fiduciary
Cyber
Bankers Professional Liability
Financial Institution Bonds
Trust & Brokerage Services Liability
Property and Casualty
---
For over 25 years, IMAC has been providing insurance and financial protection programs to financial institutions by working with top-rated carriers and providers to offer the best products available. IMAC also specializes in providing marketing and revenue-generating programs for community banks. Key services include:
Direct mail
Accident, Death & Dismemberment
Non-interest income
---
Seattle Specialty Insurance Services, a division of National General Lender Services, has continuously delivered lender-placed Insurance (LPI) and program business since 1992. Seattle Specialty delivers Excess and Surplus Lines (E&SL) and Admitted coverage options through National General and Lloyds. This ensures that each client receives a solution tailored to their unique needs. Key services include:
Lender placed insurance
Forced placed insurance
Flood insurance
Reduce expenses
---
No matter what industry you are in, your company faces risk every day. That's why Travelers offers a wide range of business insurance options, designed to identify and reduce those risks. Beyond managing claim costs, we help companies prepare for risk and recover faster after an unexpected event. Managing the total cost of risk creates a competitive advantage, helping you protect and grow your business.
Directors & Officers Insurance
Employment Practices Liability
Fiduciary
Cyber
Bankers Professional Liability
Financial Institution Bonds
Property and Casualty
---
Founded in 1992, Strategic Resource Management is an independent management consulting firm that draws on extensive experience, market insight, and a proprietary benchmarking database to help clients across the U.S. and globally. Key services include:
Contract Optimization and Advisory Services
Contract negotiation
Payments Advisory
Operations Advisory
Technology Advisory
Customer Engagement
---
Onovative provides an all-in-one marketing platform designed specifically for banks. Through marketing automation, multi-channel communications, and data insights, financial institutions are able to continuously improve efficiency and drive a better customer experience. By leveraging Onovative, banks are able to strategically grow loans, deposits and share of wallet to retain their accountholders and expand within their markets. Key features of the software include:
Marketing Automation
Multi-channel Communications
Accountholder Insights
---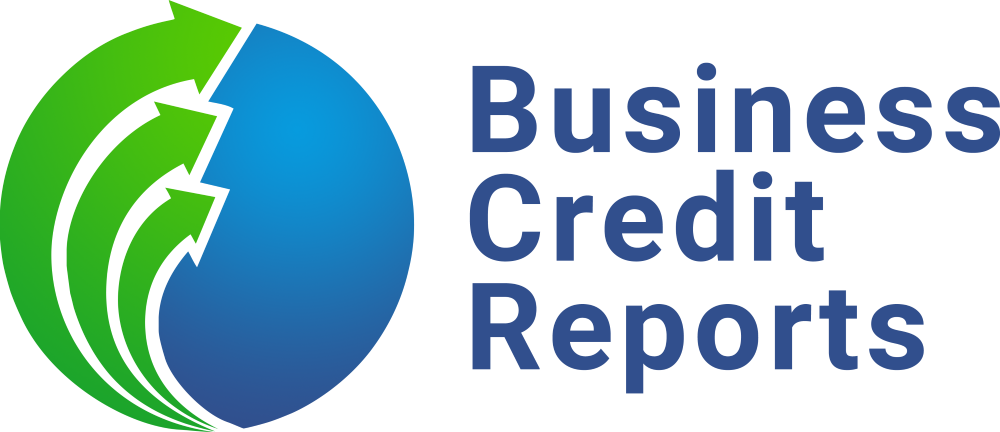 Business Credit Reports, Inc. is an info-tech company that is uniquely licensed to blend data from Experian, Dun & Bradstreet, Equifax, FICO LiquidCredit SBSS and Ansonia into one report. Key services include:
Small business underwriting
Scored small business decisions
SBSS Small business scoring solutions
Automated underwriting small business loans
---
Plinqit's solution provides financial wellness tools to help community banks expand their retail and digital impact:
On the front end, it offers financial education and automated savings bundled into one app with single sign-on to most digital banking platforms.
On the back end, it provides new deposits, CRA data, and cross-sell marketing data. Plus it's integrated with most digital bank platforms so single sign-on is a breeze.
Plinqit uses gamification to pay users to both save and learn - increasing engagement and the ability for your community bank to grow.
---
Trion Solutions is the 9th-largest Professional Employer Organization (PEO) and the largest certified-minority owned PEO in the United States. It works with more than 800 corporate clients, and several community banks, to provide payroll services, HR counsel, benefits administration, employee regulatory compliance, workers' compensation and 401(k) plans. A Preferred Partner of both the Community Bankers Association of Ohio and Community Bankers of Michigan, Trion can help your bank become more efficient, increase its HR expertise and provide better benefits and HR services for your employees.
Payroll and taxes
HR Counsel
Benefits administration
Workplace regulatory compliance
Workers' compensation
Retirement plans